Press Release / Blog / News
All you have to know about the 3D metal microprinting. Stay updated with the latest news.
A metal version of Michelangelo's David made in microscale by additive manufacturing
Thanks to significant advances in the development of the CERES additive micro-manufacturing system, Michelangelo's David exists now in the size of a little ant.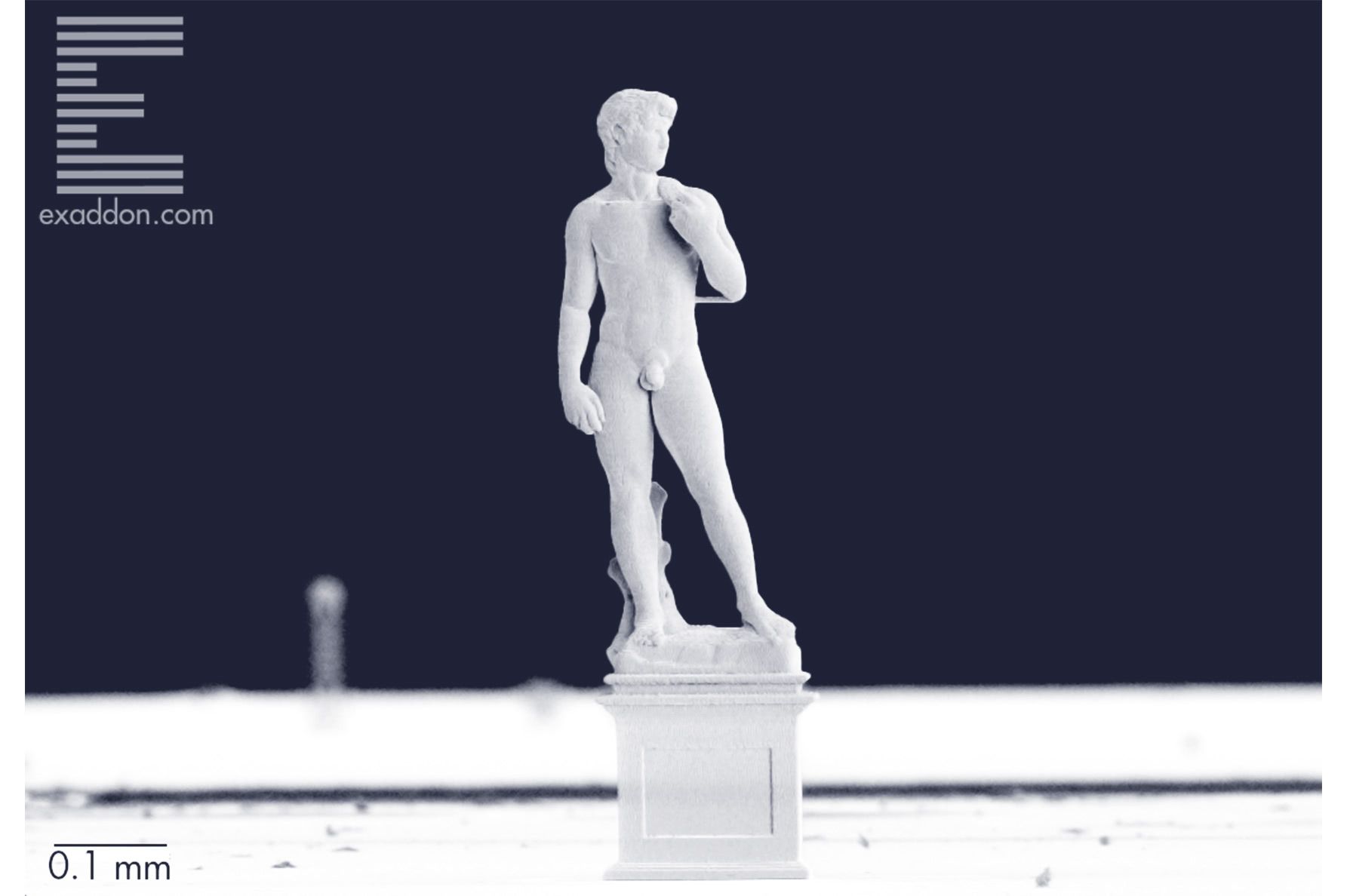 Exaddon AG - 3D Printing company founded
The 3D printing business unit of Cytosurge AG has been spun-off into a new autonomous company, Exaddon AG, focusing on the development of processes and systems in the field of additive manufacturing of microscopically small metal components.