Manufacturing Microcoils with µAM
Manufacturing coils with a diameter less than 300 micrometers is a complex challenge which is hardly addressed by conventional methods. Thanks to our additive micromanufacturing technology, coils down to 10 micrometers in diameter are possible using standard printing nozzles. Using custom nozzles, the diameter can go even smaller.


Advantages:
Structures printed directly onto contact pads

Wide range of designs available

Pure, high quality copper (other metals possible)

Excellent conductivity

More complicated designs feasible:
- Planar coils
- Intertwine multiple coils
- Strands can have different diameters
This is a collaborative project between the HARVARD medical school and Exaddon AG.


See the Publications page for our latest research in this area.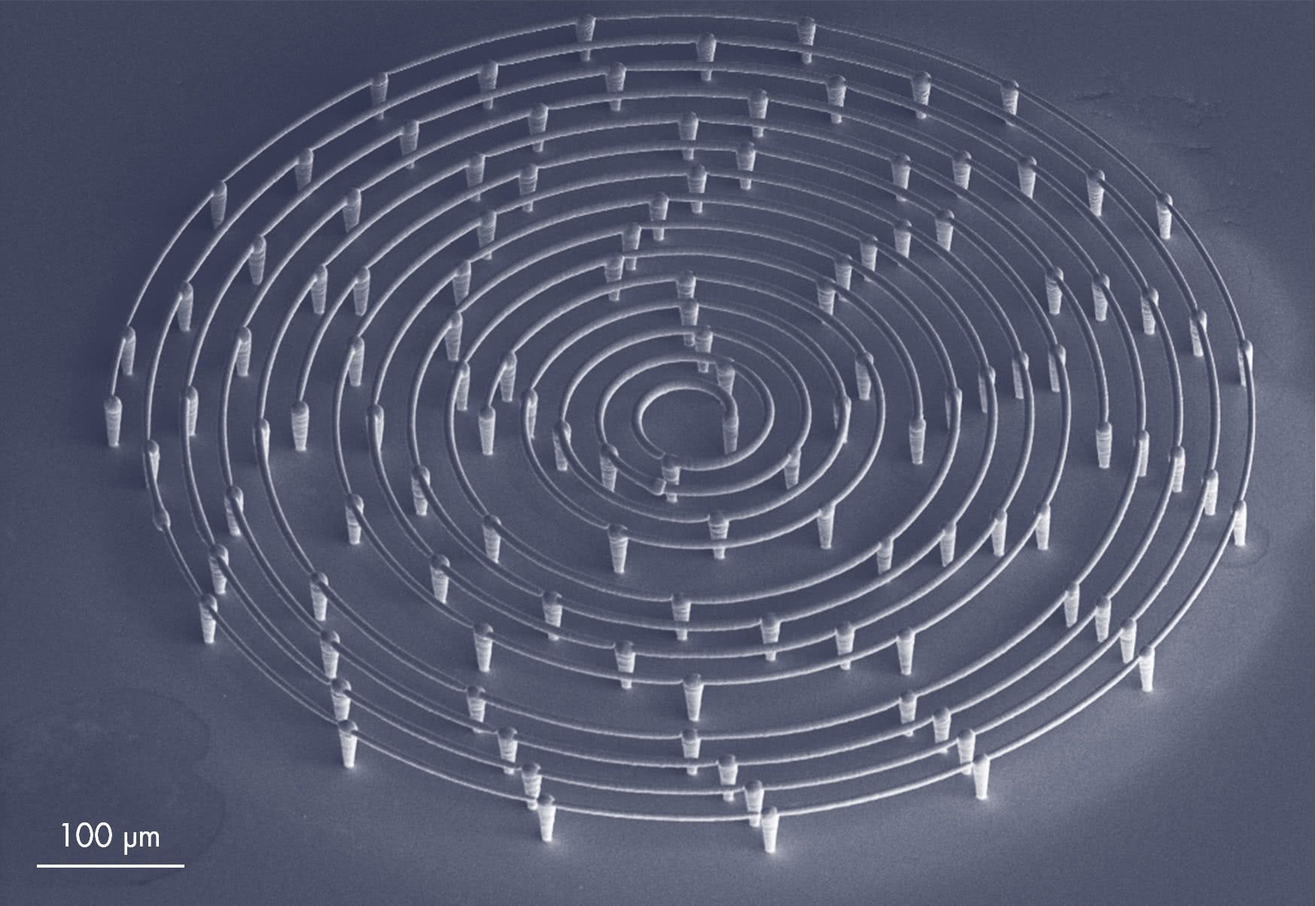 Explore more micro AM use cases: Watchmaking & copyrighting
Decorating and copyrighting watches and jewelry.