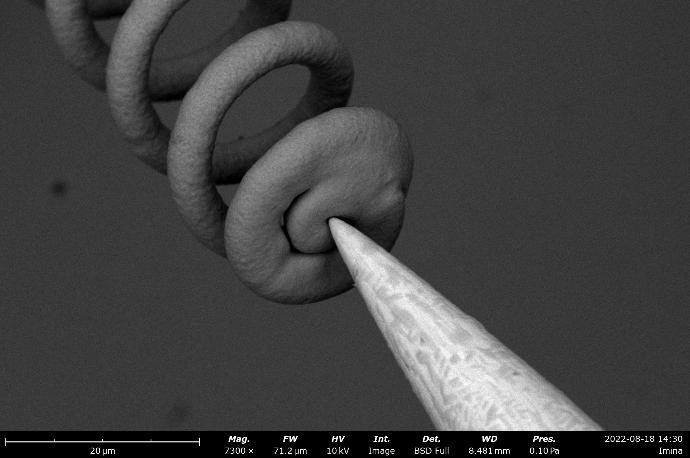 How to contact and manipulate microscale metal structures? 
Whether academic research or industrial-scale quality control, microelectronic applications require contacting and probing, yet this requires great technical precision. 
Exaddon, Imina Technologies, and ThermoFisher Scientific joined forces to create fascinating images demonstrating the exact manipulation of microscale metal springs. 3D printed by Exaddon and imaged using a Thermo Fisher desktop SEM, the springs were subject to precise mechanical manipulation by a robotic prober from Imina.
The project showcased the expertise of all three companies; the top contact area of the 3D printed spring measured just 15 µm in diameter, and thus needed high-precision equipment to mechanically manipulate it. The manipulation process was captured within the streamlined desktop Phenom SEM.