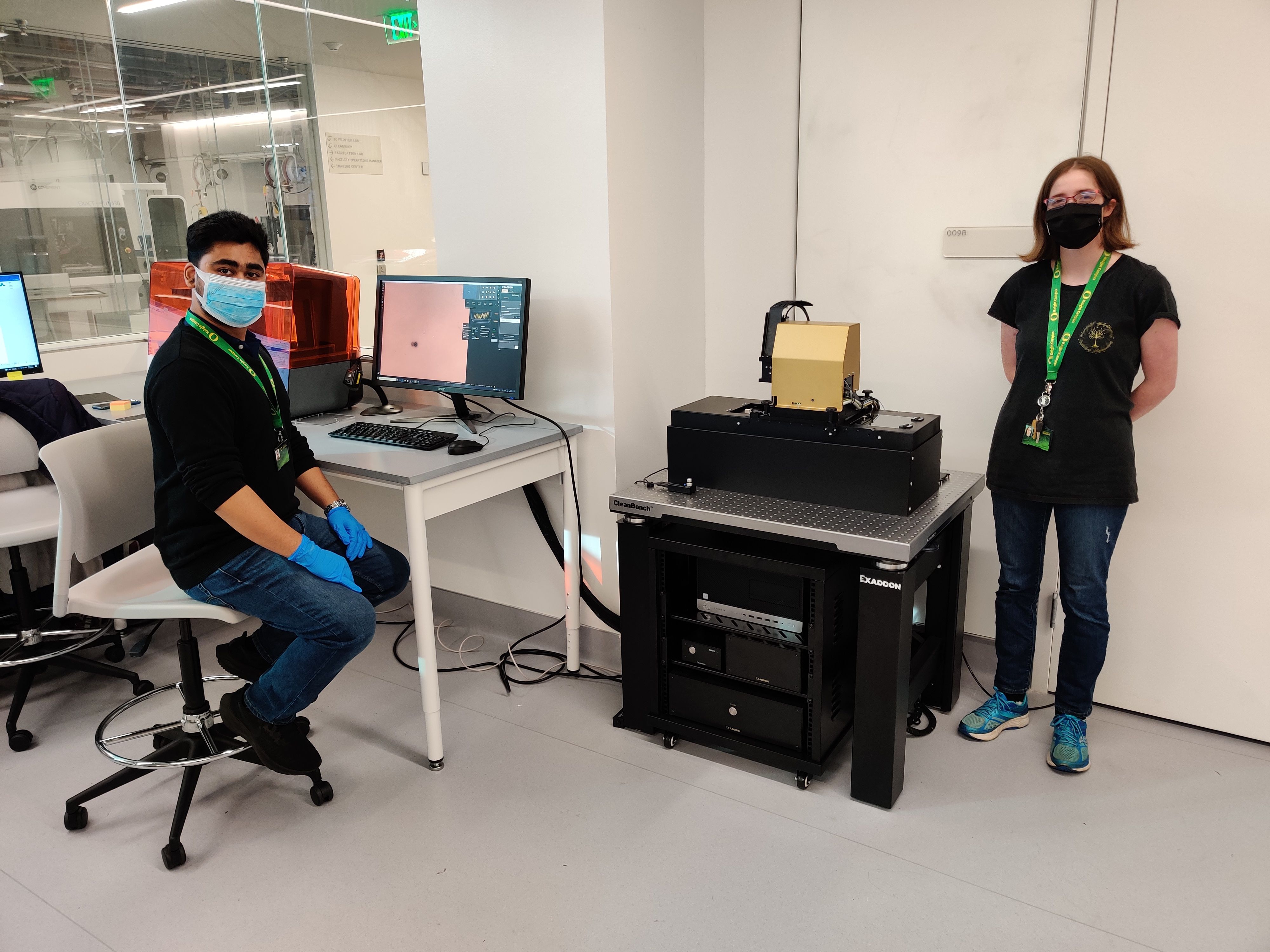 In late 2021, Exaddon engineers travelled to Eugene
, OR to install a CERES printer in the University of Oregon's Technical Sciences Administration center. 
In spite of the global supply chain issues 
and pandemic travel restrictions, the printer arrived in Oregon without issue, and was installed successfully.
The Technical Sciences Administration center (
TSA) is the University of Oregon's premiere advanced-manufacturing center 
and consists of modern 3D printing and fabrication labs, with both labs staffed by experts in their field.
According to the TSA "Our strategic investments in equipment and technology enable us to take on R&D, product development, and distinct prototyping projects with ease. We serve both university and non-university affiliates through our center." 


The purchase and installation of the CERES system adds microscale metal AM capabilities to the university's already impressive array of tooling, and is a great step forward in the TSA's mission to "harness University of Oregon's nano-to-macro level manufacturing resources to unlock and promote experiential learning opportunities for communities".

CERES can print 99% density copper structures (amongst other metals) with submicrometer resolution, at room temperature. These capabilities set it apart from other microscale AM technologies such as Two-Photon Polymerization (2PP), allowing CERES operators to print microscale metal structures directly in situ, such as lattices, micro pillar arrays, needles for neural interfaces, helices, or waveguides, directly on a chip surface.
At the time of writing, the University of Oregon is home to the only CERES system in the USA, making this a very exciting development in bringing this pioneering technology to a wider audience. 
 
Exaddon is now distributed in the USA by Quantum Designs, who have an extensive network within the R&D and scientific communities.
Discover CERES uses cases
 in precision applications
Unlock your industrial applications or research challenges