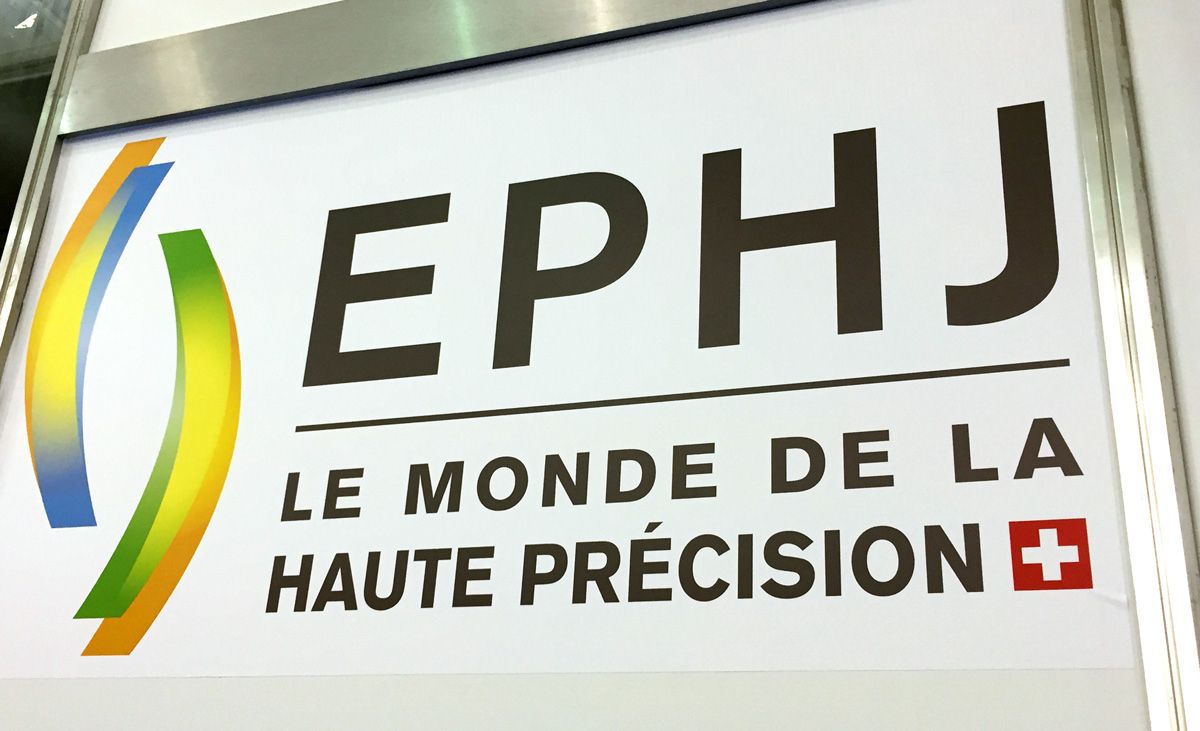 EPHJ is the leading Swiss exhibition of watchmaking, MedTech, and high precision. Usually an annual fixture in the Geneva Palexpo, the Covid pandemic enforced a 27 month break since the last edition. Despite the restrictions in place, attendance this year was still remarkable; over 12,000 visitors and 530 exhibitors. 
This year, it was accompanied by a meeting of the Swiss Photonics conference series. The event focused on various applications of photonics, both experimental and commercial. In first section, Photonics 4 Additive Manufacturing, Exaddon marketing manager Edward White presented the potential use cases of Exaddon's CERES system for photonics applications to a knowledgeable photonics audience. 

An initial review of the literature suggests that 3D printing / additive manufacturing has thus far been used for four main applications within photonics, and all of the papers reviewed by Edward utilized two-photon polymerization (2PP) as a manufacturing method. In some cases, the polymer objects constructed in the initial phase were then electroplated with gold, before a final plasma etching process delivered a conductive, metallic end material, sufficient for the purposes of the experiments. Whilst the process can deliver such characteristics, Edward suggested that printing microscale objects directly in pure, high-quality metals, such as copper or gold, would be a more straightforward and effective solution. 
This is where Exaddon's CERES technology can allow photonics researchers to 3D print metal waveguides, lenses, 3D photonic crystals/lattices or helical structures. This bypasses any electroplating, etching, or postprocessing steps, thus allowing objects to be printed directly in situ, as required.
To see the full agenda of the conference and view the presentations of the respective speakers, please head to the Swiss Photonics event page.

Discover CERES uses cases in precision applications
Unlock your industrial applications or research challenges