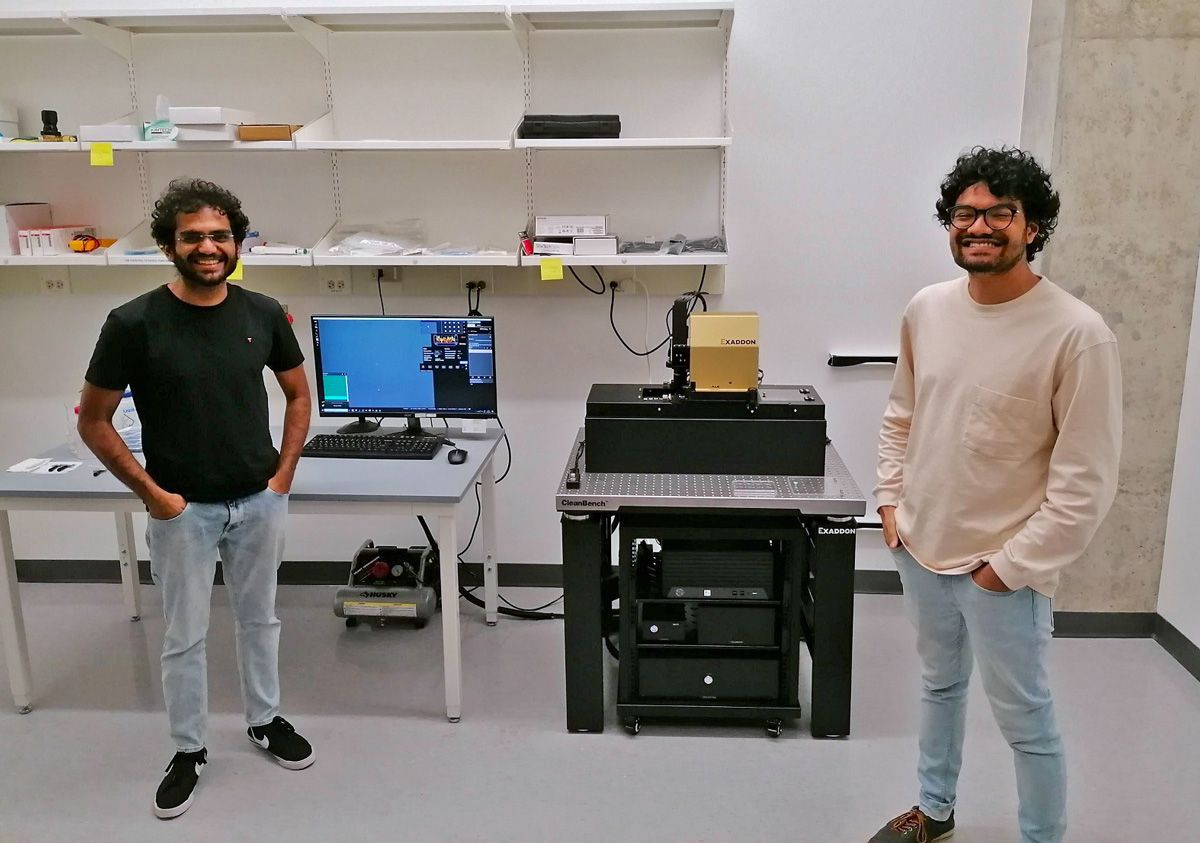 Purdue University, the world-renowned public research university in West Lafayette, Indiana have acquired a CERES µAM Print System to conduct pioneering research into the 3D printing of neural implants for use in neuroscience applications. 
Purdue University focuses on advancing discoveries in science, technology, engineering and math, and the installation of the CERES system shows their commitment to advance understanding in the field of neural applications. The CERES system has been installed at the Nano Neurotechnology Lab, headed by Professor Krishna Jayant, an expert in neural interfaces, neuroscience, and biophysical imaging and sensing. 
The Nano Neurotechnology team are deeply involved in the research of neurophysiology topics such as neural recording and modulation, imaging, and sensory processing. Using the CERES system will enable them to carry out localized additive manufacturing of microscale metal objects directly in situ on chip surfaces. A prime example of this is printing microneedles for use as neural interfaces.

Variously termed neuroprosthetics, brain-machine interfaces, or brain-computer interfaces by the wider media, the field of neural research is developing at a rapid pace, with companies such as Elon Musk's Neuralink grabbing global headlines in mainstream media.
Applications for recording or influencing brain activity require the use of electrodes, either on the surface of the skull, or in many cases, implanted within the cortical tissue of the brain itself. The creation of such electrodes is a very complex task, and has led research teams to novel manufacturing techniques in search of a solution. 
The CERES µAM print system is ideally suited to the challenge of producing microscale metal objects for use as neural electrodes: 


Print directly in situ on chip surfaces, e.g. on pre-patterned contact pads or conductive traces

Highly conductive and mechanically stable metal - comparable to bulk values

Sub-micrometer print resolution allows extraordinary accuracy and detail of printed structures


High aspect ratio possible is ideal for manufacturing pillars, needles, and coils

Object size between 1 µm to 1000 µm

Room temperature process with no post processing means no damage to delicate chip infrastructure
We look forward to seeing what the Purdue team accomplishes with their CERES system and await the forthcoming research with much anticipation - the use of such innovative technology on such a novel and impactful field of research is a very exciting combination!