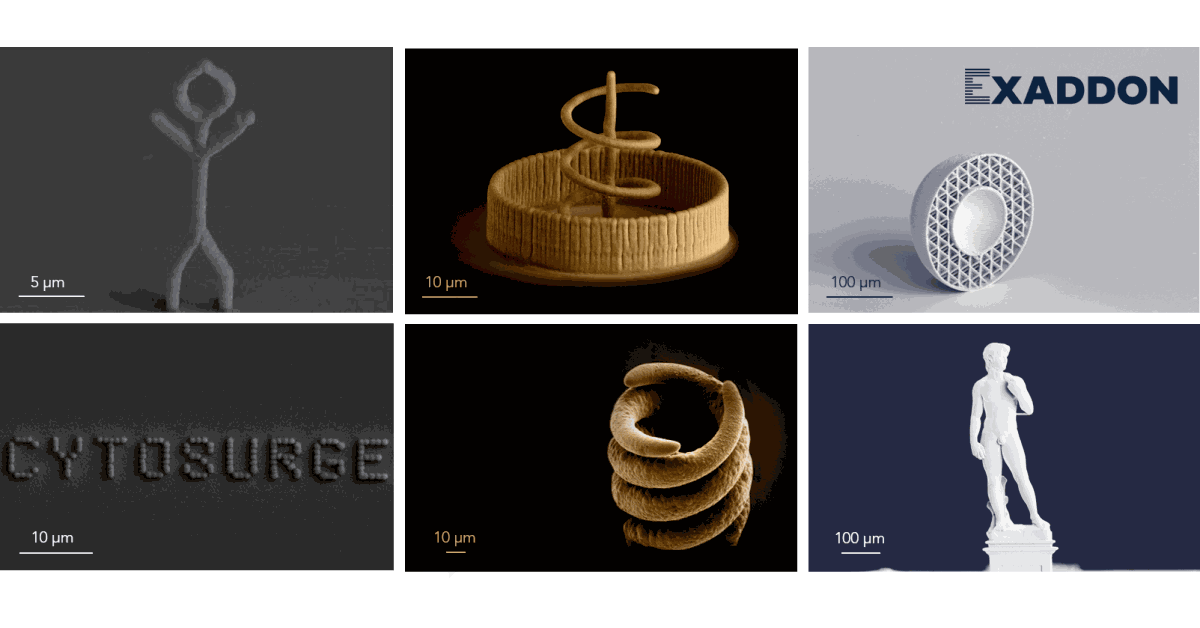 The 3D Printing business unit of Cytosurge AG has been spun-off into a new autonomous company, Exaddon AG, focusing on the development of processes and systems in the field of additive manufacturing of microscopically small metal components. The massive progress in the past months in product and process developments in the field of "additive micro-manufacturing" has turned the former business unit into the technological global market leader. 

The founding of the new 3D printing company Exaddon AG in Glattbrugg concludes a 2.5 year phase of intense development of a highly innovative technology. A decade ago, the core FluidFM technology was developed at ETH Zurich as a doctoral thesis for its applicability to additive manufacturing of microscopically small metal components. The knowledge acquired formed the basis for the creation of Cytosurge AG, and inspired the strategic decision to further develop the technology to market maturity. This has led to the creation of a separate business unit with a carefully selected and dedicated team of specialists, who are all now integrated within the newly founded Exaddon AG.
Dr Pascal Behr, CEO of Cytosurge AG, summarises the development of the business unit and says with satisfaction:
"The strategic decision to develop this revolutionary additive manufacturing technology and to establish a winning team pays off."
The consistently positive market response confirms that our decision was the right one while simultaneously providing the basis for handing over the further entrepreneurial endeavours to an autonomous company. Moreover, Cytosurge AG can now concentrate on its other growth markets, AFM Solutions and Bioscience.
Edgar Hepp, CEO of Exaddon AG and present in the adventure since the very beginning, looks ahead confidently, commenting:
"We have developed ground-breaking manufacturing technology and have brought it to market maturity. It gives our clients the capabilities to perform unique additive manufacturing of high-end products at an unprecedented level."

Exaddon AG is now responsible for all previous Cytosurge projects related to additive manufacturing and will continue to manage and develop them.
It is clear to both CEOs: Because of the technological proximity of the two companies, Exaddon AG and Cytosurge AG will continue to work closely and cooperate on specific strategic projects. 
About Exaddon
Think big. Print small. Changing the future of micromanufacturing. 
We provide you the technology to design and create or repair tiny metal objects at room temperature. Exaddon offers an extensive range of solutions for additive micromanufacturing.
The cutting-edge additive micromanufacturing technology (µAM) of Exaddon produces minute metal objects in 3D, starting at a few micrometers in size up to several hundreds of micrometers. µAM offers an extensive range of solutions for research and industry.