Software Engineer C#/WPF 80-100%
We are looking for a talented Software Engineer who wants to shape and optimize our 3D printer software. Additionally, the position includes expanding and developing our ICT infrastructure (20%). 
Exaddon is a 3D printing startup with second-to-none technology; this is a unique opportunity to use your initiative, be responsible for your own tasks and time, and work with cutting-edge tech.
This is a multi-faceted position in a young and dynamic company - your work in this role will have significant impact both on the printer software and on our internal ICT systems.
The ideal candidate for this position is versatile, has solid C# development skills, and is eager to expand and develop our ICT infrastructure (~1 day per week).

Join our team and help us to establish our patented, cutting-edge 3D printing technology worldwide!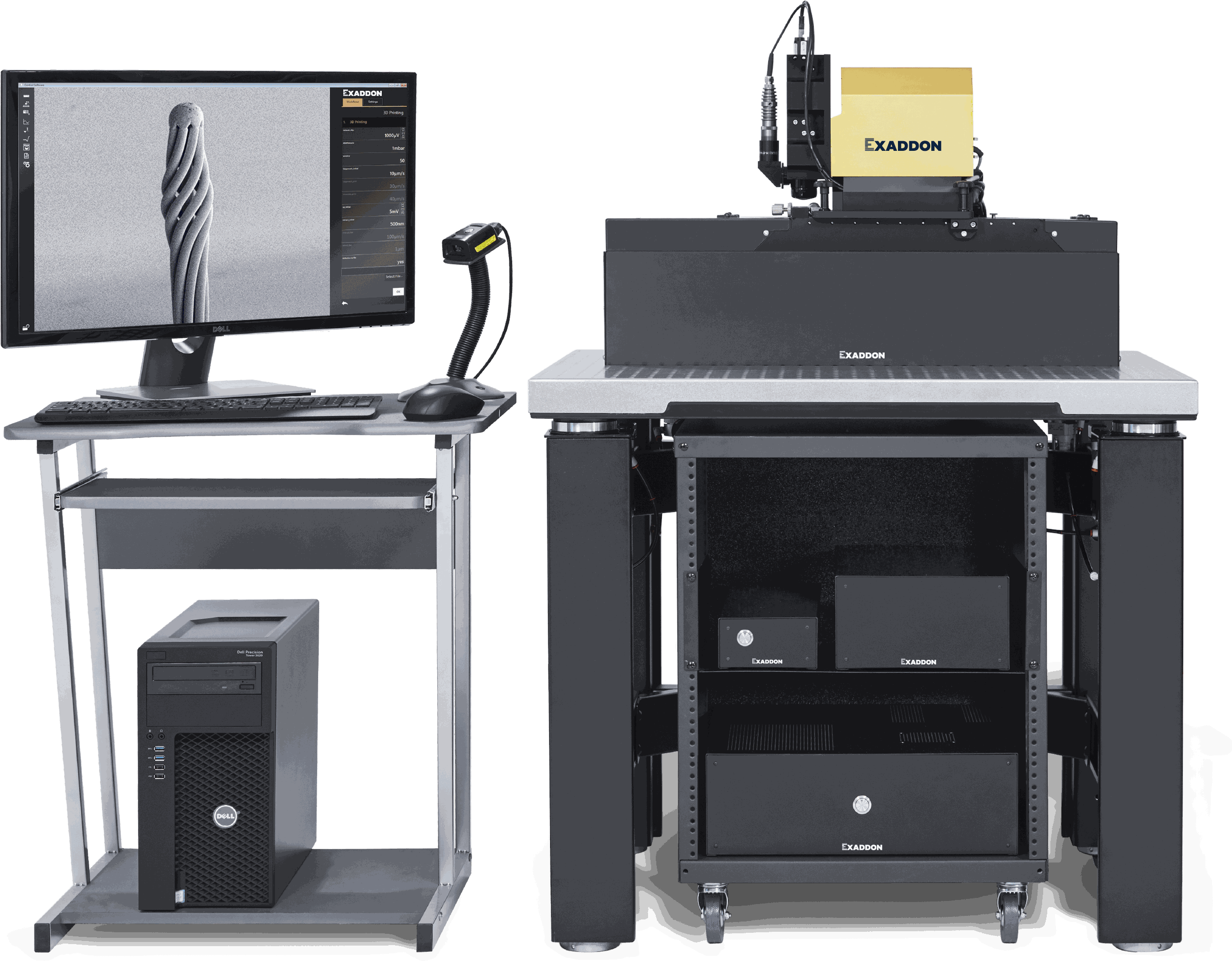 Your Challenge
Your main mission is to further develop our 3D printing system's operator software (C#/WPF)

Analyze and implement new functions in existing software, including testing (C#)


Develop new software components to control the print hardware and process (C# or Python)

Automate build processes with Azure DevOps

Architect ICT solutions for our startup

Create (customer) documentation

Your Profile
B.Sc. degree in Computer Science or higher

3+ years of practical experience with C#


WPF skills are an advantage

You enjoy working with ICT systems and have experience, at least on a hobby level

You thrive working in an agile environment, with an accurate way of working and a pragmatic mentality

Independent problem-solver


Very good English skills (spoken & written), German is a plus. 

You enjoy the versatility of a position at a small and growing company

You have the permit to work in Switzerland (e.g., EU/EFTA or residency permits in Switzerland)
Our Offer
Freedom to co-develop the operator software for a very exciting new 3D printing technology

You can test and optimize your own ICT solutions in a small business


Opportunity to visibly contribute to the success of our company

High-tech start-up environment

Your expertise and opinion will be heard, appreciated, and acted on

Opportunity for personal growth (in leadership, and in hard and soft skills)

Great coffee - and it's free!

Gaming and power-nap area
Working Hours are Flexible
We do not have fixed working times- because it is you who knows best when you are most productive.
Work and Life Balance
We encourage our employees to take care of their work-life balance, because we want to keep you as a productive, satisfied and healthy team member over a long time.
25 Days Vacation
We all enjoy 5 weeks of vacation and additionally, at Christmas, we close our office for one week - it's free.
Young & Motivated Team
Smart and motivated people like to work with smart and motivated people. If this is what you are looking for – please apply now.
Public Transport
Tram, Bus, S-Bahn, - take whatever is convenient for you. Located in Glattbrugg, near Zurich airport, our office is just a 2 min walk away from all public transport Zurich has to offer. 
Free Coffee, Gaming & Powernap Zone
We offer free coffee, and if you want to relax your brain, you can challenge your colleagues playing a video game or just take a power nap. 



Joining us means joining a motivated and young team as well as working with people in an open, collaborative and constructive way. 
We offer you a varied and independent role where your opinion and ideas matter and where your creativity is appreciated. 
You have the opportunity to be part of something new and contribute significantly to promote our cutting-edge technology throughout the world.
If you interested in being part of our young and ambitious company, then apply now via our online form or send an e-mail to [email protected] 
We look forward to hearing from you!